Successful Leadership (in English)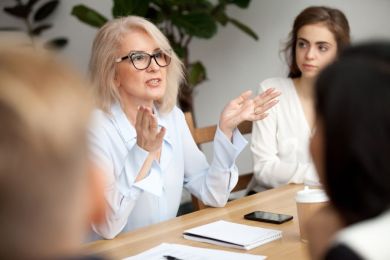 Effective Leadership Training – online seminar
In this live-online-seminar, you will learn about the importance of successful and efficient leadership and what it takes to be a strong leader. You will get to know methods to strengthen team power as well as techniques to manage difficult leadership situations constructively and successfully.
Managing new challenges successfully as a leader
What does it mean to lead successfully and efficiently? What are the goals and tasks of a modern leader? In this online course, you will develop and reflect on your personal leadership skills and position yourself in your leadership role. In this online seminar, you will also learn how to meet different expectations and still lead in a clear and motivating way. Discover your strengths and resources and use them in a targeted manner to lead your employees!
Successful Leadership (in English)
Genaue Kurstage und Uhrzeiten