Agile Project Management (in English)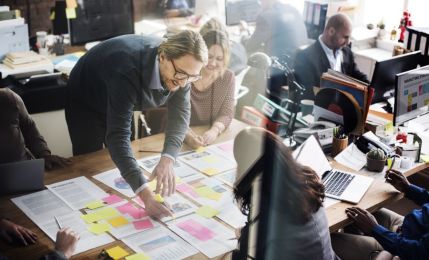 Learn about the most used agile methods and how to use them – online seminar
In this live-online-seminar, you will learn how agile methods such as Scrum and Kanban can be used effectively and which methods are suitable for different teams. We provide you with the most important values, principles and practices of agile project management in a practical way.
Discover the potential of agile methods like Scrum, Kanban & Scrumban!
What are the key factors for success in agile project management and what are the differences to hybrid and classic project management? Agile project management helps you to react quickly, flexibly and efficiently to changing customer and market requirements.
This online course will teach you how to use the advantages of agile methods and how to successfully implement hybrid models. You'll learn how to plan projects efficiently and how to measure progress. You'll also get tips for implementing an agile culture in your organization.
Agile Project Management (in English)
Genaue Kurstage und Uhrzeiten