Change Management (in English)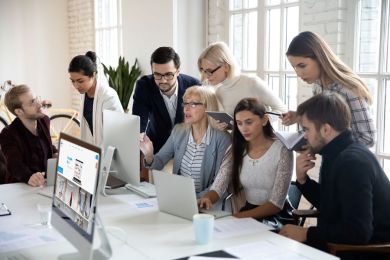 Effective implementation of change management approaches into the business – online seminar
In this live-online-seminar, you will learn the basics of change management and develop important skills for successful implementation of change processes. You will learn about the tools you can use to introduce new processes and how you can communicate change.
Work processes and corporate strategies are changing quickly and continuously. Companies and their employees have to react appropriately in order to keep up with this dynamic.
In this online course, you will learn how to manage change processes and benefit from the consequences they can have for your company. Communication is central to change management, so we will show you how to develop a clear and transparent communication strategy and how to deal with resistance and blockades. You will learn how to motivate employees during the change process and promote a positive working environment.
Change Management (in English)
Genaue Kurstage und Uhrzeiten